Known for the Coachella Valley Music and Arts Festival, luxury resorts, and mid-century modern architecture, the Greater Palm Springs region has a subtropical climate that receives more than 300 days of sunshine. A wonderful year-round destination, here are four quintessential things to do in Palm Springs that wellness seekers and outdoor enthusiasts will love.
Related post: 4 Great Stops for a West Coast Road Trip
Hiking in Palm Springs
The Greater Palm Springs region (often referred to as Palm Springs) is actually comprised of nine desert cities: Palm Springs, Cathedral City, Desert Hot Springs, Rancho Mirage, Palm Desert, Indian Wells, La Quinta, Indio and Coachella.
Given the proximity of the Santa Rosa and San Jacinto Mountains, one of the best things to do in the region is hiking. Greater Palm Springs is home to numerous hiking trails, including within the Santa Rosa and San Jacinto National Monument.
Another great hiking destination can be accessed by taking the Palm Springs Aerial Tramway to the top at an elevation of more than 8,000 feet, where you'll find more than 50 hiking trails in San Jacinto State Park. The ride on the aerial tram is very scenic, providing passengers stellar views via the tram's rotating floors and impressive incline. Once at the top, there are observation decks with panoramic views of the valley.
You'd be hard-pressed to find more stunning trails in the region than the 60 miles of hiking trails in Indian Canyons. The one-mile Andreas Canyon Trail is a convenient choice for those looking for jaw-dropping scenery without having to commit to a full day of hiking. A half-day leisurely hike is sufficient on this trail, which contains an adjacent creek, towering skirted palms, and contrasting rock formations. Due to its mostly flat topography, the trail is great for people of all ages.
About 40 miles from Palm Springs, Joshua Tree National Park is one of the best things to do in Palm Springs. The park gets its name from the slow-growing Joshua Trees, which were named by Mormons in the 1850s.
The park is renowned as a rock climbing destination and is also a great place for camping and hiking. Other hiking trails to explore in the Greater Palm Springs region are Taquitz Canyon and Lake Cahuilla Recreation Trail.
Art and Architecture
Palm Springs has the world's largest concentration of mid-century modern architecture, a style that emerged in the mid-1940s and was influenced by the Bauhaus movement of Germany. One way to explore the city's mid-century modern architecture is by bike.
Modern and More Bike Tour Palm Springs offers an architecture bike tour that showcases different styles of the city's mid-century modern architecture and provides a great morning workout, too.
The Greater Palm Springs region contains numerous art and design centers and galleries. Not to be missed is the Palm Springs Art Museum, which houses a collection of more than 12,000 objects referencing modern and contemporary art, architecture, and design. The museum's Pure, Simple, and Beautiful exhibition examines the universality of purity, beauty, and simplicity through cast glass art.
Every February, the city hosts Modernism Week, a popular 11-day festival that includes a variety of home and estate tours, parties, and informative talks. The city also hosts a mini-Modernism Week in October and the Palm Springs International Film Festival in January.
Hot Springs
The area's first inhabitants, the Cahuilla Indians, used the mineral spring in the center of town for its healing properties and as their lifeline. Today, the city's wellness heritage makes it a place where travelers come to soak in its thermal waters.
An incredible place to soak in thermal waters is Two Bunch Palms, a hot springs resort in Desert Hot Springs, which is sourced from a 600-year-old natural spring that recharges every 24 hours. For those wishing to spend the night, the resort has 70 rooms and suites, a grotto and pool, a farm-to-table restaurant, fitness facilities, tennis courts, and an onsite spa.
Other hot springs resorts include El Moroccan Inn & Spa, The Spring Resort & Spa, and Miracle Springs Resort and Spa. For a more private hot springs experience, book a two-hour Airbnb experience for up to two people in an intimate mountain setting.
Outdoor Sports
Aside from biking, playing tennis or a round of golf are among the best things to do in Palm Springs. The city has a long history of tennis, the nexus of which took place at the Palm Springs Tennis Club, a former center of social activity in Palm Springs.
Though there are still many tennis facilities in the city, the center of tennis in the region is the world-class Indian Wells Tennis Center. With top-notch facilities and instructors for both members and non-members, reserve a tennis lesson or a court to play tennis on some of the best courts in the U.S.
Every March, the complex hosts the BNP Paribas Open tournament, the largest combined ATP Tour Masters 1000 and WTA 1000 tennis tournament in the world.
Where to eat in Palm Springs
The Palm Springs restaurant scene offers several intriguing versions of traditional American foods. Ever tried a shake made of dates? Spots like Jus Chillin' and Great Shakes are great spots to try the city's iconic drink, which is typically made with local Coachella Valley dates and frozen yogurt. Dairy-free versions are available, too.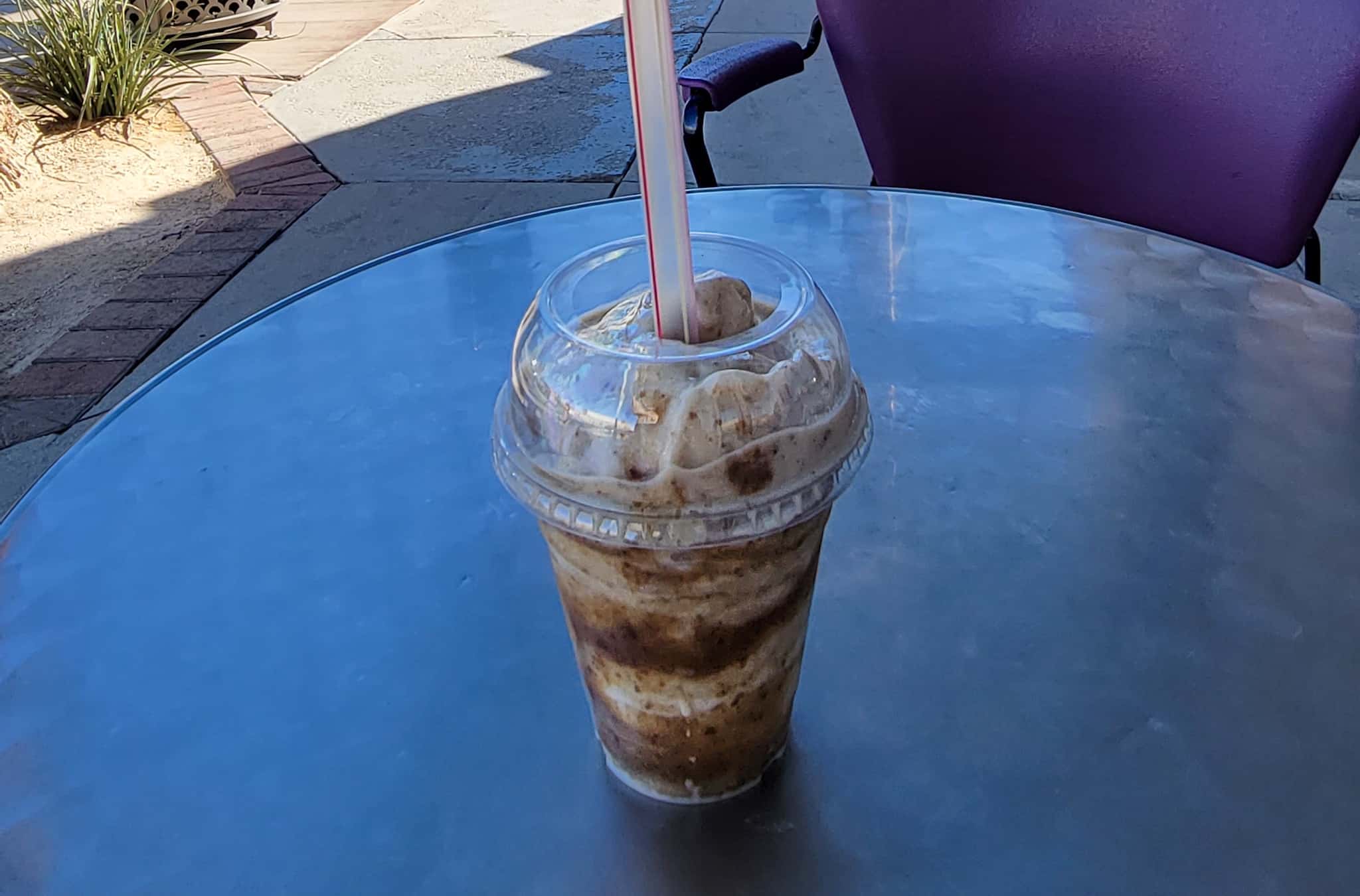 Breakfast lovers will want to book a table for brunch at Norma's, located at the luxe Parker Palm Springs. Serving breakfast all day, the restaurant's patio offers intriguing dishes such as Nutella Packed Jacks and Crab Louie, and the restaurant's outdoor patio is a very pleasant and elegant place to dine.
Palm Springs is known for its nachos, and popular restaurants to try them include El Mirasol Cocina Mexicana, Tac/Quila, and El Jefe. For a healthier version of nachos, head to Native Foods, a vegan and vegetarian restaurant serving a variety of plant-based burgers, salads, and entree bowls.
Where to stay in Palm Springs
If you're looking for a luxurious hotel stay, check out the Kimpton Rowan Palm Springs Hotel. This beautiful hotel with a rooftop pool has a prime location in the center of downtown as well as an amazing onsite spa and fitness center.
Given the abundance of mid-century modern homes in the area, renting a vacation home will likely be a highlight of your trip. Tons of natural light, walls of windows, open-concept floor plans, indoor-outdoor space, and modern furnishings and touches provide an elevated stay that provides all the comforts of home.
What would you add to our list of things to do in Palm Springs? Have you visited the region before?